About
My name is Iris Eouzan. After having alternated between drawing and biology for a long time, I ended up bringing together these two passions.
I started painting at 8 years old, the results were rather catastrophic… I quickly gave up the brush, to devote myself to biology.
The pleasure of painting returned to me at 15, and followed me throughout my studies. Today I have a doctorate in ecology in my pocket and I make animal portraits like abstract paintings. I particularly like to mix the abstract and the realism in my compositions.
My pet portraits can be found on GreenyPaw , a website entirely dedicated to animal paintings that I make with a friend. You can also find them on facebook page .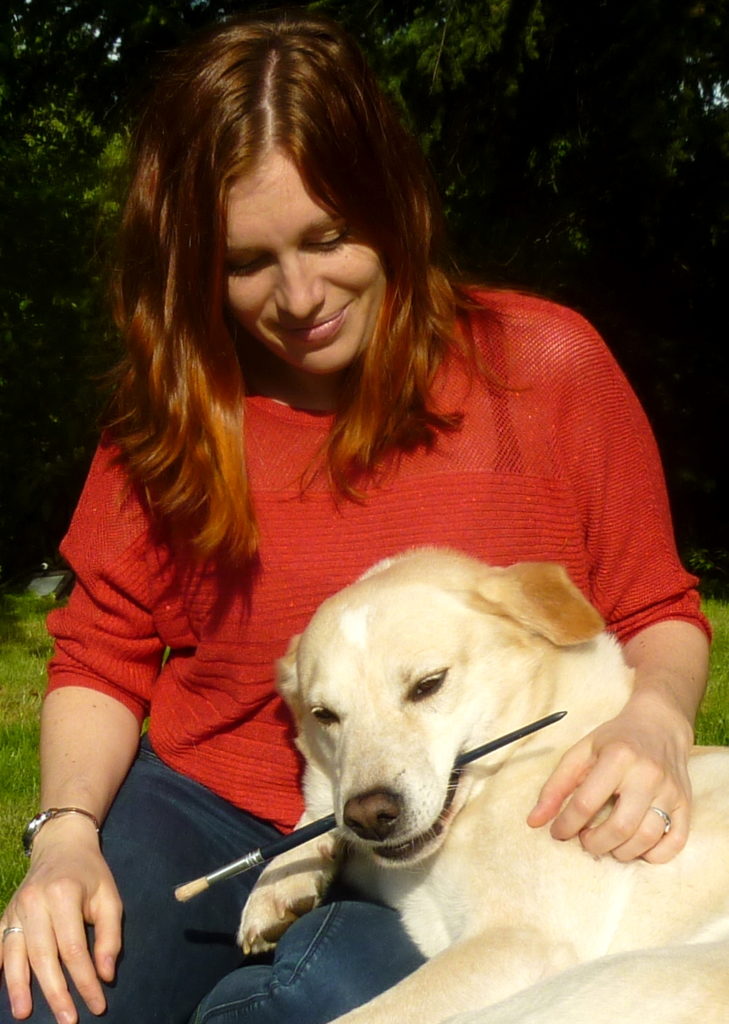 My commitments are linked to my passion for the animal world, which I want to be able to paint while respecting nature.
– I only use and buy synthetic bristle brushes (none made from animal hair), in order to avoid any form of animal suffering for the manufacture of this material.
– The paintings on paper are sent in PEFC certified cardboard folders (from sustainably managed forests). The paintings are sent in custom-made packaging by me, from cardboard and bubble wrap collected from traders in order to give them a second life.
– Finally, the reference photos of my paintings for sale are used with the agreement of the photographer or free of copyright (obtained via the Pixabay application).